We are reader-supported. When you buy through links on our site, we may earn an affiliate commission. Learn more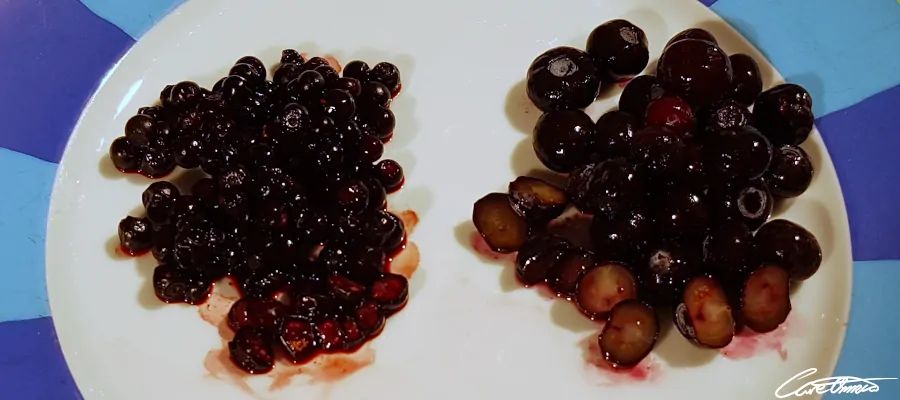 Blueberries (What & Where To Buy) - Top Recommendations
Below you'll find all our top recommendations when searching for products made from, or the blueberries themselves!
We go through what products we recommend, why we recommend them and also provide you links to where you can purchase them.
We Recommend Both American and European Blueberries
European blueberries or bilberries and the American blueberries are considered real super-berries. Both varieties contain a lot of nutrients.
Although the American blueberry doesn't have the same concentration as the European it's still good for you. Just make sure to buy the ones that aren't sprayed with pesticides during cultivation.
Purchases through the links below may earn us an affiliate commission at no extra cost to you. Learn more here.
Where To Buy Fresh, Frozen, Organic Blueberries
If you are interested in the American blueberry you need to be aware of the risk that many of the blueberries sold, have been sprayed with pesticides during cultivation.
We recommend these frozen blueberries from a reputable producer #ad through Amazon that haven't been sprayed with pesticides.
Frozen blueberries gives you not only the taste and benefits of blueberries all year round but also a great variety of options when it comes to how you want to use them.
Where To Buy Dried Blueberries
When it comes to dried blueberries you should choose a brand that sells 100% natural wild blueberries #ad as these which you can find through Amazon.
If you decide on some other brand we recommend you make sure it's 100% blueberries without added sugar. You can always add the sugar if you want to later.
Preferably they should also be dried in low temperatures, if they aren't freeze dried.
Try this when you get the chance:
Dried blueberries and porridge is a delicious combination!
Where To Buy Bilberry Powder
Bilberry powder is amazing.
The powder contains all of the nutrients you find in the blueberry.
We recommend an organic bilberry powder without added sugar.
This one #ad available from Amazon is just perfect.
Bilberry powder without sugar has the most genuine, true blueberry flavor and it's also a healthier choice. As with the other products, if you need sugar, add it yourself so you know how much you're adding.
The powder has a long shelf-life, which is perfect if you want to keep it stored for a long time.
Where To Buy Blueberry Jam
The healthiest and therefor the best jam to eat is one that not has any extra unnecessary ingredients or additives.
Most jams contain sugar, not for the taste but because it's a great natural preservative.
Blueberry doesn't contain a natural preservative like for instance lingonberries do, so you have to add sugar to the jam to preserve it.
But the amazing health benefits that blueberries can provide aren't heat sensitive. So the jam is comparatively healthy even though it has added sugar.
The fruit content should be a lot higher than the sugar content.
This blueberry jam fits perfectly with what we're after #ad. It's available through Amazon.
Please don't hesitate to Contact Us if you have any questions or comments about our recommendations.