What Is Lycopene & What Foods Can I Find It In?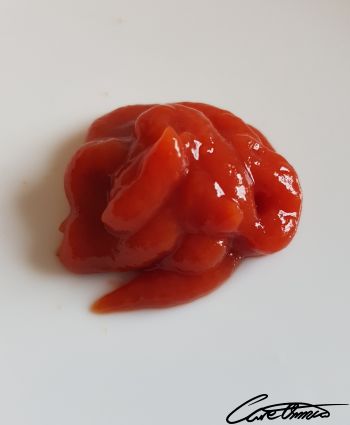 Lycopene is a very potent antioxidant produced by plants. It has several health benefits.
The unique thing about lycopene is that it becomes more bioavailable and therefore better for you to eat when it has been processed, but also if it's ingested together with beta-carotene.
It's a non-provitamin A carotenoid. Non-provitamin A carotenoids mean that it do not exhibit Vitamin A activity, like many other carotenoids.
Lycopene is bright red and therefore found in fruits and vegetables that are red, except strawberries and cherries.
Lycopene Is A Non-Provitamin A Caretenoid
Lycopene is a non-provitamin A carotenoid.
Non-provitamin A carotenoid means that lycopene can't be transformed in the body into vitamin A, as many other carotenoids can.
A non-provitamin A carotenoid is a compound present in plant foods, particularly fruits and vegetables, that can protect against the development of various diseases, including cancer.
Lycopene Is A Potent Antioxidant
Lycopene is one of the most potent antioxidants among dietary carotenoids. (source ◳)
Lycopene is considered to be a powerful antioxidant that helps protect the body from the damaging effects of free radicals.
These are unstable molecules that cause many problems for the body.
They are generated by certain environmental toxins and by the body itself.
Antioxidants are known to protect the body against free radicals. Antioxidants can neutralize free radicals and prevent them from causing damage to the body.
Antioxidants are also known to reduce the risk of heart disease, strokes, and cancer.
They can also help reduce the risk of cataracts, age-related macular degeneration, and other eye diseases.
Lycopene is known to help protect the body from these diseases and to help reduce the risk of getting them.
Heat Your Tomatoes
Lycopene is found in high amounts in tomatoes. Even processed tomato products, such as juice, ketchup, paste, sauce, and soup, all are even better dietary sources of lycopene. (source ◳)
Processing raw tomatoes using heat transforms natural lycopene into a form that is easier to utilize by the human body. (source ◳)
Lycopene In Foods
Lycopene gives red to pink colors to some vegetables and foods. (source ◳)
The bioavailability of lycopene is significantly higher when it is ingested together with beta-carotene than when ingested alone. (source ◳)
Foods You Can Find Lycopene In
You find lycopene mostly in vegetables, sauces and gravys, and spices and herbs.
Examples of food sources include
Foods in our nutrition tool
You can find regularly updated, top ranked lists of foods for over 200+ nutrients in our nutrition tool.
If you are interested in what foods contain the most lycopene, we recommend you visit our tool.
Here's our top ranked list of foods that contain Lycopene.