Vitamin K: How To Use It For Your Benefit
Vitamin K is a multifunctional micronutrient. It consists of phylloquinone, K1, and several forms of menaquinones, K2.
Vitamin K has several vital functions in your body, but there are more to discover.
Vitamin K belongs in the family of fat-soluble vitamins.
Tip! Use the "Show Expanded TOC" button if you want to jump straight to a specific article.
Why Vitamin K Is Important
Vitamin K is essential for the function of numerous proteins in your body, such as blood coagulation. Vitamin K is also vital for bone health.
Vitamin K1 and vitamin K2 play different roles. Both in physiological and pathological processes. For instance, in tissue mineralization, neuroprotection, energy metabolism, inflammation, and cellular growth.
Vitamin K Deficiency
Vitamin K deficiency in adults is rare ◳. But it is possible in newborn infants because vitamin K does not cross the placenta, and breast milk contains a low amount.
Several chronic inflammatory and mineralization-related diseases are associated with vitamin K deficiency ◳. Like cardiovascular disease, chronic kidney disease, osteoarthritis, and osteoporosis.
Our Articles About Vitamin K
Phylloquinone (Vitamin K1)
Phylloquinone is called vitamin K1. Learn what it is in our article: What Is Phylloquinone & What Foods Can I Find It In?
Phylloquinone is vital for the synthesis of several proteins involved in blood clotting and bone metabolism. Low phylloquinone intake is a potential risk factor for bone fracture.
Check out the benefits of phylloquinone in our article: Phylloquinone: 2 Research-Backed Benefits
Dihydrophylloquinone (Hydrogenated Vitamin K1)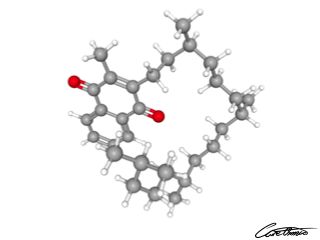 Dihydrophylloquinone is called hydrogenated vitamin K1. Learn what it is in our article: What Is Dihydrophylloquinone & What Foods Can I Find It In?
Dihydrophylloquinone intake is associated with low bone mineral density. Hydrogenation of plant oils appears to decrease the absorption and biological effect of vitamin K in the bone.
Check out more information about the side-effect in our article: Dihydrophylloquinone: One Research-Backed Side-Effect
Menaquinone-4 (Vitamin K2)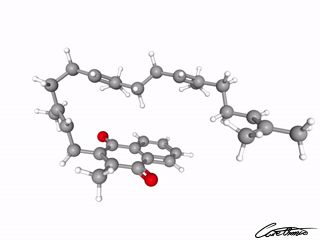 Menaquinone-4 is called vitamin K2. See more information about it in our article: What Is Menaquinone-4 & What Foods Can I Find It In?
Vitamin K2 contributes to bone and cardiovascular health. Menaquinone-4 has long been used as nutrients by the food industry and as nutritional supplements.
Learn about its benefit in our article: Menaquinone-4: 3 Research-Backed Benefits