What Are Total Count Of Saturated Fatty Acids?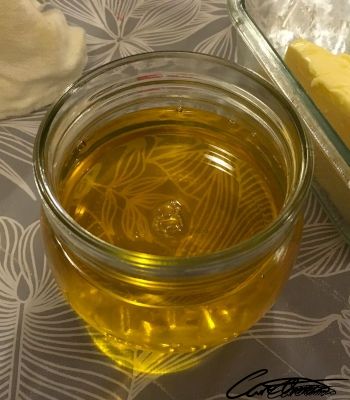 Saturated fatty acid (SFA) is a type of fat in which the fatty acid chains contain no double bond.
Saturated fatty acids as a group affect factors involved in cholesterol metabolism.
Saturated fatty acids can be synthesized by the body.
But our major dietary source is food from animal sources, but it's also found in plant oils.
Consuming saturated fats can contribute to inflammation and pain.
Different Chains Of Saturated Fatty Acids
Saturated fatty acids are either short-chain containing 4–12 carbon chains, mid-chain containing 13–16 carbon long chains, and long-chain fatty acids of 17–26 carbon chains. (source ◳)
But saturated fatty acids don't contain any double bonds. It means that the body can produce this type of fat itself. (source ◳)
What Means Total Count
It's when all saturated fatty acids are counted together in a food.
Not specified in the different sorts or kinds.
Where To Find Saturated Fatty Acids
Saturated fatty acids are found in both animal fats and plant oils. Rich sources of dietary saturated fatty acids are butterfat, meat fat, and tropical oils (like palm oil and coconut oil). (source ◳)
Saturated Fatty Acids And Cholesterol
Some saturated fatty acids seem to raise cholesterol levels. But some do not.
There are uncertainties in the existing research. (source ◳)
Example Of Some Common Saturated Fatty Acids:
Foods You Can Find Saturated Fatty Acids In
You find saturated fatty acids mostly in and fats and oil products.
Examples of food sources include
Foods in our nutrition tool
You can find regularly updated, top ranked lists of foods for over 200+ nutrients in our nutrition tool.
If you are interested in what foods contain the most saturated fatty acids, we recommend you visit our tool.
Here's our top ranked list of foods that contain Fatty Acids, total saturated.